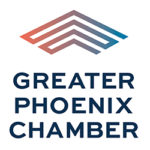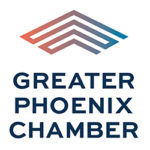 FOR IMMEDIATE RELEASE 
September 4, 2018
The Greater Phoenix Chamber supports Governor Doug Ducey's appointment of former Senator Jon Kyl to Senator John McCain's seat.
As a long-time leader and dedicated Arizonan, Senator Kyl understands the unique needs of Arizona and is uniquely qualified to represent Arizona's interests in the Senate.
We thank Senator Kyl for his willingness to step back into public service and carry Senator John McCain's legacy forward during this pivotal time.
"I applaud Governor Ducey's appointment this morning. As Arizona's former Senator, Senator Kyl will be a strong voice for our state and ensure that Arizona's needs are a priority in Congress," said Todd Sanders, CEO, and President.
The Chamber looks forward to working with Senator Kyl on behalf of our 2,400 member businesses to support Arizona's economic progress.
###
Greater Phoenix Chamber
Representing 2,400 businesses across the Greater Phoenix region, the Greater Phoenix Chamber promotes regional prosperity by serving as a catalyst for economic vitality and strong communities. The Chamber pursues this mission by collaborating with business, political and community leaders to grow the regional talent pool, create a regional approach to economic development, and drive a pro-Arizona agenda.
FOLLOW ONLINE
@phxchamber | @gpcpolicy | facebook.com/phxchamber
Learn more
www.phoenixchamber.com | info@phoenixchamber.com | 602.495.2195