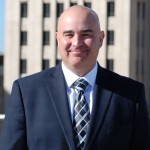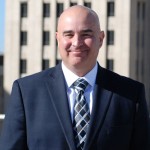 On Tuesday, March 12, Phoenicians will have the opportunity to make their voices heard at the City of Phoenix's Special Election.
With more than 1.6 million residents, it's vital that people head to polls to elect a mayor and council representatives that support their views and will focus on moving our city forward in the coming decades.
Phoenix is a dynamic and diverse city. With that comes dynamic and diverse needs. Our business community doesn't look like other major cities. Phoenix thrives on small businesses, on entrepreneurial businesses, and on one-of-a-kind innovators.
As Phoenix has grown into the fifth largest city in the country, we've been fortunate to have strong leaders that have paved the way for us to be a world-class city. Thanks to city leaders, we've developed a strong, mutual relationship with our partners in Mexico City, increased exports, cultivated a foundation for business support, committed to increasing and diversifying transit, and supported increased educational and job training opportunities. All of these efforts contribute to the economic success and vitality of our city.
Now, in 14 days, the voters will be tasked with electing new leaders to City Council and selecting a new Mayor. While local elections may not carry the excitement of national races, they are equally important to the quality of life and future of communities.
As Election Day nears, it's important to understand what the business community needs in city leaders.
In order for Phoenix to continue to move forward, we need leaders who value economic development and the results that economic development drives in growing our community. Additionally, it's vital that our city leaders proactively work with and listen to the business community to understand how government can support thriving businesses. Most importantly, our city leaders must be focused on collaborative solutions to real-life problems that hinder our ability to grow, innovate, and adapt to a rapidly changing environment.
Over the next week, I encourage you to go out and get informed about the upcoming election. Learn about the candidates running for office in City Council District 5 and District 8, and learn about the two candidates vying to become your next Mayor.
Leading up this election, the Chamber's Political Action Committee (PAC) endorsed former Councilman Daniel Valenzuela for Mayor and endorsed Councilwoman Vania Guevara in District 5.
I hope that each one of you will join me in voting and supporting Phoenix's economic prosperity on March 12. Remember, your vote counts and important to the future of our community.