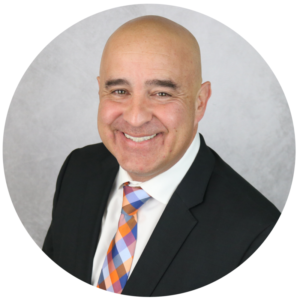 It has been a year of growth and change for the Greater Phoenix Chamber. As we near the end of our fiscal year, my team and I are reflecting on how we've grown and what business community challenges we want to build solutions for in the next 12 months.
Since last summer, we've launched new programs, elevated community leaders, expanded our reach, and amplified our position as the voice of business at every level of government.
This past year, we launched a new service—Find Your PHX—to help businesses recruit executive talent. Find Your PHX is a concierge, community integration service designed to help new, executive-level talent find their place in our community.
Our Business Retention and Expansion (BRE) team continued to meet with businesses and connect them to resources to help them expand in Phoenix. Since 2015, we've completed more than 4,000 BRE visits with our partners. As a supplement to our business visits, we started a quarterly business survey—the Pulse of Business—to measure what businesses need to grow, expand, and innovate in our region.
With the most robust Public Affairs program and renowned candidate vetting process, the Chamber proudly stands as the first line of defense for business with state and city government. This year, the Chamber took positions on 73 legislative measures.
Beyond that though, our team monitored more than 90 legislative district elections, nine Arizona Congressional elections, five statewide executive elections, two U.S. Senate elections, two Phoenix district elections, and one Phoenix mayoral election. During the multiple election cycles, our Political Action Committee supported 66 candidates. Of our endorsed candidates, 77% won their election and are now serving as your advocate!
In addition to the growth we've pushed for so that we can better serve you—our members and the businesses fueling our economy—we've also grown the efforts of the Greater Phoenix Chamber Foundation to transform our region into as a place known for healthy talent and strong talent pipelines.
And, while advocating for businesses and strengthening our economy, we increased the opportunities for you and your employees to learn and grow at the best events in town! From large, community events and award programs to smaller professional development programs, the Chamber provides the right connections for your business. In fact, this year, we've provided the platform for more than 9,200 community connections.
I'm excited to share our accomplishments with you and share our vision for the Greater Phoenix Chamber and the Greater Phoenix Chamber Foundation at our Annual Luncheon on June 20, 2019. We'll also be hosting Bobby Dulle, General Manager of Phoenix Rising as our keynote speaker.
I hope that you'll join us this month as we showcase how we've worked for you and our plans to support your growth in the next twelve months.