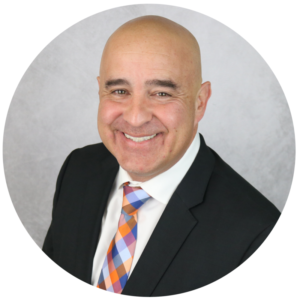 Two weeks ago, the Greater Phoenix Chamber Foundation—led by myself and our Chief Innovation Officer, Jennifer Mellor—convened a delegation of 25 business and education leaders to travel to Washington D.C. for exclusive roundtables with workforce policy experts and to attend the U.S. Chamber of Commerce Foundation's (USCCF) Talent Forward conference.
Our agenda prioritized expanding the dialogue of how industry leaders and education providers can continue building impactful partnerships. Our delegates heard from a wide array of national leaders, and engaged in meaningful conversations on the trends we see in Arizona, and learned best practices from those in other regions. With education collaboration being a top priority for our Chamber, our delegates first heard from Vickie Schray, EVP and Chief External Affairs Officer at Zovio, as she set the stage on the inner workings in education and workforce in D.C. The delegation then spoke with representatives from the House Committee on Education and Labor, as well as the Senate Committee on Health, Education, Labor & Pensions where we discussed issues ranging from the College Transparency Act to student data sharing.
Additionally, during this trip, we had the privilege of being hosted by Chamber member, Local Motors, an innovator in transportation. And, of course, we joined the USCCF for the 2019 Talent Forward conference, where we heard from leaders throughout the country making strides within equality and inclusion, technology in the workplace, upskilling talent, and planning for the jobs of tomorrow.
This is the third year that we've led a delegation of Arizona leaders on such a trip, and once again, we are proud to be at the forefront of talent development conversations locally and to reach out to our counterparts at the national level to scale our efforts.
For the past two years, the Foundation has been a proud participant of the Talent Pipeline Management® framework, and we've incorporated it into several of our workforce collaborative efforts, including our work in cybersecurity and health care. And, this past spring, the Foundation launched the Talent Pipeline Management® (TPM) Upskill Academy of Arizona thanks to a grant from the U.S. Chamber of Commerce Foundation. The Foundation solicited applications from workforce and community partners from across the state who are committed to applying the TPM® curriculum and launching successful and sustainable workforce collaboratives in their communities.
As we move forward with our local talent development efforts and continue to serve as a bridge between industry and education, it is vital that our team stay connected with national leaders in this space, and even more important that we connect our members and educators to national leaders who are making strides in this arena.
In the end, as our economy and workforce needs continue to evolve, it's going to take all of us to move our talent forward.
быстрые займы на карту до зарплаты займ личный кабинетбеспроцентный займ на 3 месяцазайм на карту 100000 займ на киви срочнозайм с 18 лет на картувзять займ срочно займ на 1 годоформить займ без отказазайм с плохой кредитной историей краснодар