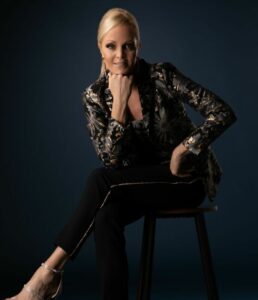 AAHA! is back and more fabulous than ever! Hospice of the Valley's signature fundraising event — an art, food and wine experience — takes place 6-10 p.m. Saturday, March 14, at the JW Marriott Camelback Inn, 5402 E. Lincoln Drive, Scottsdale. Join us for a seated dinner and silent and live auctions of collectible art, fabulous wines, exceptional trips and one-of-a-kind experiences.
The 2020 honoree is Mark Tarbell, legendary Valley chef, restaurateur, food show host and "Iron Chef America" winner. We're excited to welcome back Letitia Frye as auctioneer, or rather, "auctiontainer." The former Hospice of the Valley volunteer brings her heart, passion and compassion to support charity care programs for our patients and families and to raise funds for the agency's innovative Dementia Care & Education Campus in Phoenix's Arcadia area.
For tickets, sponsorship opportunities and more information, visit hov.org/events or call (602) 530-6992.