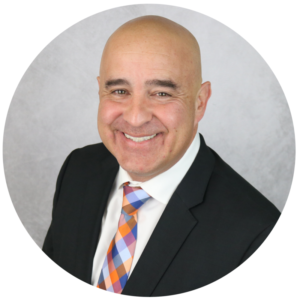 Later this week, the Greater Phoenix Chamber is proudly hosting Valley Voices: The State of Higher Education featuring Arizona's public university presidents. For the third year in a row, we're bringing Dr. Rita Cheng of NAU, Dr. Michael Crow of ASU and Dr. Robert Robbins of UArizona together on one stage to discuss the most pressing issues facing our state, and provide insights on how business and education can work in tandem to grow our economy and strengthen talent pipelines.
Each year, their conversation provides respected insights for business leaders on the importance of the education system but also emphasizes the value of building bridges between industry leaders and education providers.
For more than a decade, they have continually innovated and showcased the value of investing in higher education. From groundbreaking research to turning traditional models upside down, our state universities have moved the needle and contributed to the economic prosperity of our state by preparing students, attracting young talent, and creating a space where entrepreneurs flourish.
According to the Arizona Board of Regents (ABOR), the three universities infused more than $11.1 billion of economic activity into Arizona's economy in 2017. Additionally, a key area of innovation for each school is investing in groundbreaking researching. According to ABOR, the three universities invested $1.2 billion in research in 2017.
I am a steadfast believer in education at every level, and so is the Greater Phoenix Chamber. As one of Arizona's leading business organizations, we see the clear return on investment. When we invest in education, it pays dividends for businesses and ensures that we have a healthy economic climate.
As the universities seek additional funding this year to help further Arizona's workforce, the Chamber is supporting them. The additional resources will ensure that each university can expand in a necessary way for our community and be leading innovators in education and the nation.
The budget request targets investments in programs that will support key industries and business sectors in Arizona's ever-expanding economy. With a focus on health care and innovation, the funding will allow each university to uniquely grow talent pipelines that support Arizona's employers and attract new talent and businesses to our region.
The Chamber proudly supports all three state universities and actively supports our higher education system so that it produces a well-educated, highly-skilled workforce that meets the demands of a rapidly-changing economy. займ онлайн
займ на карту срочно без отказа займ qiwi кошелекбыстрый займ екатеринбургзайм под залог птс ангарск беспроцентный займ физическому лицузаймер займ онлайнчастный займ в сочи займ под залог птс тольяттзайм в белгородебыстрый займ калуга