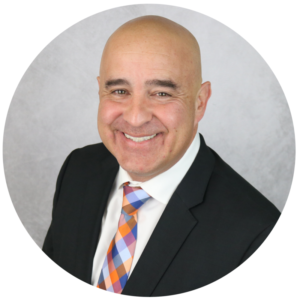 In five days, we'll be celebrating Arizona Gives Day, where our community comes together to multiply their giving efforts and support organizations that are working to build a bright future for all of Arizona. In the past few weeks, our views of what a brighter future for our state looks like have changed. As a result of COVID-19, how we do business and how we support our community is looking different—at least in the short term.
As the Greater Phoenix Chamber develops ways to support businesses virtually, the Greater Phoenix Chamber Foundation is working with industry leaders to strengthen talent pipelines and build connections between employers and talent.
This Arizona Gives Day, the Foundation will count themselves among the outstanding organizations asking you to support our efforts to foster regional prosperity and help Arizonans get back to work.
In the past year, our foundation has made great strides in moving our community forward and building employer-talent connections. From launching Build Your Future Arizona, a groundbreaking career awareness campaign for the construction industry, to collaborating with partners to expand the reach of Wellness AtoZ through por tu salud, a Spanish language version of our free workplace wellness program, we're fostering prosperity in our community.
As our efforts to build a stronger, healthier community have increased, so has our reach. By focusing on four key pillars—workforce, education, wellness, and research—we're strengthening our region's foundation for success. Specifically,  we are ensuring that employers have robust, diverse talent pipelines, supporting students to succeed in college and career, providing employers with the tools they need to support employee wellness, and publishing relevant data.
With an emphasis on community health, Wellness AtoZ is providing employers with free toolkits to create custom wellness programs or supplement existing efforts. To date, we have onboarded more than 100 employers and reached hundreds of thousands of employees through this program. In addition to this, Wellness AtoZ is providing up-to-date and relevant information for employers and individuals on how to stay healthy amid the current global pandemic.
Additionally, the Foundation's four employer-led workforce collaboratives are pushing industries forward.
The Construction Workforce Collaborative built a coalition of industry leaders to support the launch of BYF Arizona, which is already exceeding expectations and helping individuals find their path into a career in the trades. The Cybersecurity Workforce Collaborative launched Apprenti Arizona, an apprenticeship program for mid-level cybersecurity talent to assist SRP in the redeployment of individuals from the Navajo Generation Station. The Financial Services Workforce Collaborative is increasing home-grown talent with a unique partnership with the Maricopa County Community Colleges District (MCCCD) to prepare people for licensed positions. The Hospital Workforce Collaborative identified the need for specialty nurses and increase training pathways to upskill talent into those roles. The collaborative worked with MCCCD and supported their efforts to secure almost $6 million to create additional local training programs for nursing to advance their careers.
As Arizona's workforce needs evolve, we are always exploring how to strategically expand our workforce collaboratives in a way that supports industry. On April 7, you will have the opportunity to contribute to these efforts to strengthen our community with a tax-deductible donation to the Foundation. With 98% of all contributions going directly to community programs, your contribution will go a long way in enhancing the lives of Arizonans.
I hope that you'll join us by supporting the Greater Phoenix Chamber Foundation with a donation on Arizona Gives Day. займ онлайн без отказа
быстрые займы онлайн онлайн займ всем без отказагде взять займ без отказа отзывызайм без официального трудоустройства взять займ на долгий срокбыстрый займ первый без процентовзайм без отказа всем займ monezaкак взять займ онлайнзайм без кредитной истории на карту