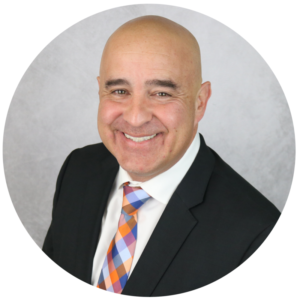 Earlier this month, the Greater Phoenix Chamber issued a statement condemning the racial injustice prevalent in our state and our nation. I firmly stand by our statement and the belief that our community needs to come together to build a better future for Black Americans.
Over the course of the past several weeks, the Chamber has been evaluating how this organization can best support Arizona's Black business owners and the Black community at large while respecting and elevating those leaders who are already doing work in this arena.
Before the COVID-19 pandemic upended our lives, the Chamber was working with our diversity and inclusion committee to develop and launch a diversity and inclusion program that could support the work of our members and employers across the Valley.
In light of recent events, we are refocusing and recommitting to our diversity and inclusion program and reevaluating how our program can support other community change efforts. Our team is taking the time to listen and learn, and most importantly, to ensure everyone has a seat at the table.
I am committed to developing a diversity and inclusion program that can serve as a resource for your business—whether your business is just starting to do this work or is further along in this journey. Likewise, I'm committed to doing this work in my own organization as well.
Creating a more equitable Arizona will take place in offices and worksites across the state and across all industries. We've seen this locally—many organizations are just beginning to have these conversations and to understand how they can collaborate to build solutions that work for their employees and customers.
If we are going to make progress forward, it's important that employers have the tools they need to create a more inclusive and equitable workplace. This work is critical to creating the future we want—the future that everyone deserves.
We can make a difference—and while we are at the beginning of this process, I'm hopeful for Arizona's future, and I believe in our ability to come together as a community to make lasting change. займы на карту
hairy women займ онлайн от 18 летзайм онлайн на карту без отказовзайм 100 процентов одобрения займ на карту с 18займ до зарплаты срочнозаим онлайн повторный займ в екапустасрочный займ 70000как взять онлайн займ