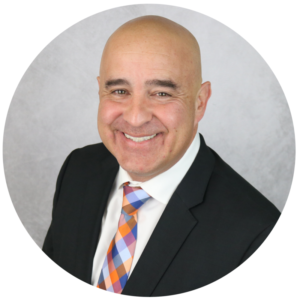 Today is National Voter Registration Day. During the last few months, I've talked about the importance of making your voice heard through voting—it is one of the most important actions you can take as a citizen of our great nation. Exercising your right to vote for representatives that reflect your values is one of the most fundamental ways you can serve our country.
Last month, 1.4 million Arizonans cast a ballot in the Primary Election, meaning that 36% of registered voters made their voices heard. Like many things in 2020, this was unprecedented. In 2016, only 29% of registered voters voted in the Primary Election. This was a great start to the election cycle in Arizona and will hopefully translate to increased voting on November 3.
In 42 days, every citizen will have something in common—we will all have the opportunity to vote in the 2020 General Election. To participate in the election, you must be registered to vote by October 5.
Ahead of the upcoming elections, the Greater Phoenix Chamber's Political Action Committee (PAC) has identified and supported pro-business candidates for state and local offices, regardless of political affiliation.
The Chamber's PAC—led by a board of policy experts and business professionals—endorsed 60 candidates for the state legislature and local offices in the General Election. Through a rigorous process that reviews incumbents' voting records and interviews new candidates, the Chamber PAC endorsed qualified candidates who share our vision for promoting economic prosperity and strong communities.
Once again, I'm incredibly proud of the PAC's candidate endorsements, and I hope that you'll join me in supporting pro-growth, pro-Arizona candidates that will take care of business by advocating for policies that will help our state through the economic recovery.
I know that everyone is overwhelmed by the state of the world at the moment. You're navigating the uncertain economic climate, leading through crisis, or supporting communities in need.
However, in the coming weeks, I urge you to exercise your rights, do your candidate and issue research, register to vote, and join me in proudly voting on November 3.