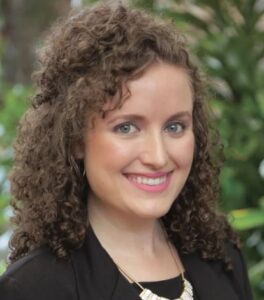 Each year, the VYP Board decides on goals and themes for the program that help identify the focus for content, speakers, and community partners. This month hear from Kimberly Roland and Chad Guzman as they share what motivates them at work and their goals for their time on the VYP Board.
Kimberly Roland, Director of Entrepreneur Programs, Better Business Bureau Serving the Pacific Southwest
Question: What motivates you at work?
Answer: I am motivated everyday by both my team of nonprofit professionals around me and our BBB mission to serve the business community and consumers in order to build trust, bolster ethics, and make our city, state, and region the best place to live. I am inspired by the many entrepreneurs we get to work with and I learn a lot from them, especially about tenacity, bravery, and work ethic.
Question: What goals do you hope to accomplish while on the VYP Board?
Answer: My goal is to serve the Board and our business community with integrity and to uplift business owners and entrepreneurs who make this city so vibrant. I also think having diverse representation from the millennial generation and now Gen Z is imperative for the future of our business community.
Question: What is your favorite aspect of the Greater Phoenix area?
Answer: Phoenix is my birthplace, my home, and my pride. More than anything I love our community. As a foodie, I am so excited to see the restaurant industry grow and innovate in recent years, even in the face of the pandemic watching restaurants and coffee shops open, establishments pivot to delivery, and institutions rely on the community support inspires me. The sunshine and winters are also a joy of living here!
Question: What do you like to do outside of work for fun in the Valley?
Answer: In the last year it is a lot of outdoor walks and curbside takeout in order to keep my favorite coffee shops and restaurants afloat. Visiting the Downtown and Uptown Phoenix Farmer's Markets has helped me maintain some sense of normalcy on Saturdays, too. Pre-pandemic I was a Phoenix Rising season ticket holder and huge Suns and Diamondbacks fan. I look forward to a return to normalcy so I can get back into the yoga studio, dine out with friends, and watch live sports again!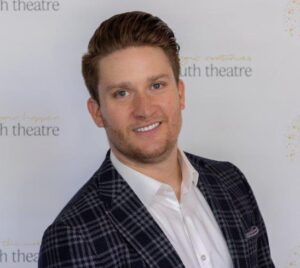 Chad Guzman, Director of Government Relations, EPCOR
Question: What motivates you at work?
Answer: I'm motivated by (and grateful for) the opportunity I've been afforded which allows me to engage in the important public policy conversations that are shaping the direction of my home state.
Question: What is your favorite aspect of the Greater Phoenix area?
Answer: The weather! We have three months of hot and nine months of awesome!