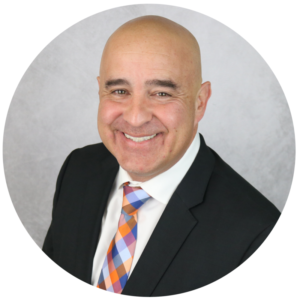 As the pandemic persists, the Chamber continues to put the priorities of our members and the business community first at the Capitol. Every day, the Chamber is encouraging legislators to advance solutions that provide businesses with the protections needed to stay safe, return stronger, and contribute to a vibrant Arizona economy. That includes advocating for policies at the local and federal levels that provide liability protection measures so that you can focus on returning your business to post-pandemic success.
I was pleased to see Senate Bill 1377 (SB1377), which protects businesses and organizations from undue litigation as a result of the pandemic, pass in the Arizona State Senate on February 24th. The Greater Phoenix Chamber fervently supports this legislation on behalf of its members and the Arizona business community. If passed, this bill will protect businesses who have taken appropriate action to protect their employees, customers, and tenants from frivolous civil lawsuits that could cost them their livelihoods. Many businesses underwent significant costs to implement enhanced safety measures during the pandemic to keep their employees and customers safe.  These businesses who prioritized safety should not be subject to frivolous lawsuits after acting responsibly. Failure to pass this bill could have devastating consequences to Arizona businesses and the jobs they provide.
SB1377 is good for business and it's good for Arizona. It will retroactively protect all of the thousands of businesses here in Arizona who did the right thing and acted in good faith to remain operational while complying with health guidelines to keep customers and employees safe. If passed, this bill will cover a gamut of businesses and organizations, ranging from health care providers to business and entertainment providers, schools and districts, nonprofits, religious organizations, and more. However, this legislation  rightfully allows for repercussions against bad actors, who are not taking the necessary precautions to keep people safe and healthy. This is not the first time our public affairs team has been on the front lines in support of legislation that protects businesses from risk of frivolous litigation. A few years ago, the Chamber led the way in supporting House Bill 1406, which prevented an attempt to shake down local businesses in a "cash for compliance" attempt. The Chamber's active lobbying ultimately resulted in a commonsense solution that held businesses accountable for being in compliance while preventing thousands of companies from facing unnecessary lawsuits.
We are equally committed to fighting to protect your business as we lobby in favor of SB1377 this year. Regardless of whether your company is actively involved with our public affairs efforts, our team is always advocating for protections to ensure your business can operate successfully.
The Chamber is a place where local politics is accessible to everyone, and I encourage your business to regularly visit our new Public Policy Dashboard for current bill updates, subscribe to our Policy In Focus newsletter, and let our team know we can best support you.  The Greater Phoenix Chamber is always on your side, fighting for your business and for a strong and thriving Arizona