For a business leader or owner, it can be unclear which business organizations you should invest your valuable time and resources toward supporting your company's goals.
The Greater Phoenix Chamber and Greater Phoenix Chamber Foundation take pride in working with business individuals and companies to find solutions together. We create communities of influencers which advocate for business growth, leverage networks to develop innovation and job creation, and share valuable data related to economic development.
The Chamber understands the demands of company presidents, CEOs, executive leadership, and managers. We work with member investors to equip them with the resources and connections needed to enhance not only their day-to-day operations, but to give insight to future threats and opportunities to the business climate in Arizona. Our goal is to prepare a company's leadership for economic pressures which continue to change and shift.
Investment into the Greater Phoenix Chamber gives executives connections to their peers within Arizona industries. Some corporate leaders are not physically traveling as much over the past two years, and have chosen to connect with local corporate thought-leaders through the GPC's meetings and programs. Also, leaders are offering opportunities for their staff to engage with the Chamber's professional development programs, political issue committees, premier and signature events, as well as engaging in workforce collaboratives.
A good leader invests wisely for its company's growth through information, connections, and a clear vision. Motivation, support, and succession of their employees helps to ensure corporate goals and accomplishments long-term.
If your company is not a member of the GPC, please contact us using our online form to learn more about how the Chamber can support you.. Our professional and knowledgeable team is ready to share how your investment can transform your company. If you are already a member of the Chamber, reach out to find additional ways you and your team can benefit though our partnership together.
The GPC & GPCF offers the opportunity, supporting initiative, and responsibility to sustain regional business and economic growth.  We do this together!
As the Vice President of Business Development, I look forward to connecting with you toward your future and continued successes with us!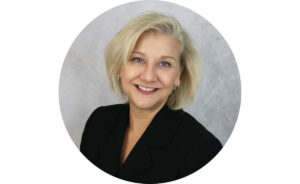 Debbie Drotar
Vice President Business Development
ddrotar@phoenixchamber.com
P: 602-495-6483 C: 602.448.2264
Learn what the Chamber can do for YOUR company!