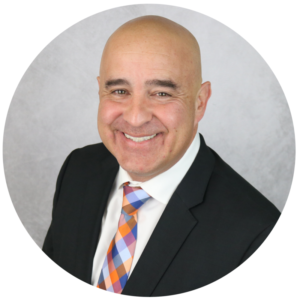 With the start of the Second Regular Session of Arizona's 55th Legislature, the Greater Phoenix Chamber is committed to fighting for business recovery and pro-workforce policies. The Chamber is advocating for a structurally balanced budget, the extension of Prop 400, employer protections that permit businesses to effectively manage their workforces and seeking pro-workforce policies that ensure employers have strong talent pipelines. The Chamber always prioritizes our members' needs first as our team works tirelessly to ensure you have the tools to not only recover from the pandemic, but also thrive in the new year. We are your resource and advocate in the political arena, as you rightfully focus on your business. Our work in public policy, economic development, and workforce development makes an impact on the economy for the entire state of Arizona.
EXTENSION OF PROP 400
The Chamber has advocated for increased investment in various infrastructure projects and continues to urge the legislature and city council to propose policies that continue a thriving economy for businesses, especially those that are already located here. One of our top priorities this legislative session will be the continuation of Prop 400, the voter-approved half-cent sales tax for transportation set to expire in 2025. The half-cent sales County Transportation Excise Tax is distributed towards improvements in freeways and state highways, arterial street improvements and transit. We will be advocating that the legislature ensures that Prop 400 makes its way onto the ballot for the 2022 election so that voters have the opportunity to weigh in. Investments in Arizona's infrastructure have been an ongoing goal towards the overall prosperity of our state. As more businesses move to the Valley and the state continues to be a leader in population growth, we must repair, rebuild, and prepare for the future.  The mobility needs of present and future residents, visitors, and businesses must continue to be a top priority.
BUDGET & TAXES
This session we are also closely monitoring legislation dealing with budget and taxation to ensure that Arizona remains competitive with other states while still having the resources to invest in critical areas of need. As lawmakers evaluate the state's budget in 2022, the Chamber encourages them to prioritize funding Arizona's P-20 education system. Right now, education entities need government support to navigate unprecedented demands during the pandemic. This includes supporting the New Economy Initiative put forth by Arizona's state universities. Talent pipelines at all levels of higher education are needed now more than ever to ensure a prosperous future for Arizona businesses.
EMPLOYER PROTECTIONS
Over the past two years, we saw Arizona businesses respond to an evolving business climate amid the pandemic with the innovative spirit that our state is known for. Local companies went to great measures to remain open while keeping employees and customers safe. As leaders, you are the authority in the best way to operate your company in a safe and effective manner. Employer freedom will be critical to keep the economy moving forward. Health and safety recommendations are constantly evolving, and business leaders need the flexibility to pivot and make decisions for their businesses and employees, without the burden of government mandates.
The Chamber is a place where local politics is accessible to everyone, and I encourage your business to join an issue committee, subscribe to our Policy in Focus newsletter, and let our team know how we can best support you.  There are also a series of meetings with the Chamber's member-led Issues Committees and the Public Affairs Committee where Chamber staff facilitates discussions between members to understand their most pressing concerns and develop a strong, robust set of guiding principles. These guiding principles make up our annual Public Policy Guide, which showcases the Chamber's key issue positions to lawmakers and the community at large.
I thank those of you who joined  us last week for the Chamber's Legislative Kick-Off event as we heard directly from Governor Ducey, President Fann, and Speaker Bowers on how they will be supporting Arizona businesses over the next several months. Throughout the session, we will provide opportunities for you to connect directly with your local elected officials, and guidance on how to effectively work with them to achieve the shared goals of a thriving business climate. Rest assured, the Greater Phoenix Chamber is on your side, fighting for your business and for a strong and thriving Arizona.