Business data is the ultimate driver of Phoenix Forward >>. In conjunction with our partners – the Arizona Commerce Authority, City of Phoenix and Maricopa County – the Greater Phoenix Chamber Economic Development team conducts business outreach visits to collect data to determine the most efficient methods of helping businesses thrive and grow.
Our four-step approach to assisting businesses:
Gather industry intelligence to gain a better understanding of a business' operations.
Share that information in aggregate form with industry-specific Phoenix Forward >> Leadership Councils.
Address the business's needs; remove barriers to their success.
Connect businesses with vital resources to help grow and expand their operations.
Resources include, but are not limited to:
Workforce recruitment and training assistance
Small business and entrepreneurial development
Incentive programs and financial guidance
Expansion assistance and site selection
Navigation of city departments
Social media outlets
Public policy advocacy
Facilitate business-to-business connections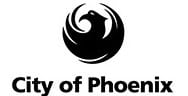 CITY OF PHOENIX: Phoenix's Community and Economic Development Department works with businesses of all sizes to locate, expand and strengthen the community by creating and retaining jobs. Services include technical assistance, development incentives or agreements loan programs, workforce development and more.
                                               Contact: Michelle T. Pierson (602) 256-5656 michelle.pierson@phoenix.gov
MARICOPA COUNTY: Maricopa County is part of the statewide workforce development network that helps employers of all sizes and types recruit, develop and retain the best employees for their needs. Services and resources are provided to job seekers throughout the county to pursue employment opportunities.
                                              Contact: Shelby L. Scharbach (602) 372-4297 sscharba@mail.maricopa.gov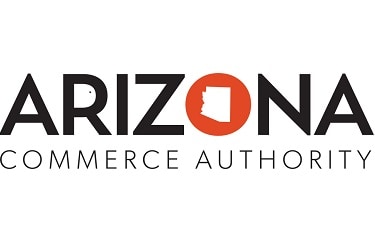 ARIZONA COMMERCE AUTHORITY (ACA): The state's economic development organization with a streamlined mission to grow and strengthen Arizona's economy. Uses a Recruit, Grow, Create (three-pronged) approach: Recruit out-of-state companies to expand their operations in Arizona; work with existing companies to grow their business in Arizona and beyond; and partner with entrepreneurs and companies large and small to create new jobs and businesses in targeted industries.                   Contact: Kevin Sullivan (602) 845-1261 kevins@azcommerce.com
MARICOPA ASSOCIATION OF GOVERNMENTS (MAG): ConnectBIEN is MAG's free business-to-business digital database and resource for small and medium-sized businesses. The purpose of this international economic development tool is to create a business community dedicated to augmenting supply chain networks, business connections and export opportunities in Arizona, Mexico and Canada.
                                                 Contact: Alana Chávez Langdon (602) 254-6300 alangdon@azmag.gov
To request a business visit and consultation from the Chamber's economic development professionals, contact Senior Economic Development Manager Greg Tilque at 602.495.6475 or email gtilque@phoenixchamber.com.