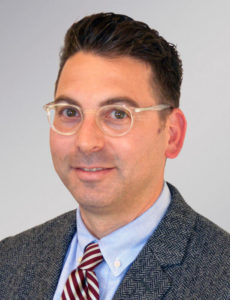 Phoenix, AZ – January 3, 2018 – REDW LLC, one of the Southwest's 10 largest certified public accounting and business consulting firms, is pleased to welcome Brian Foltyn, CVA as the new Practice Leader for Business Valuation Services in its Phoenix office. Brian's extensive and wide-ranging experience will greatly enhance the Firm's ability to serve clients in this growing practice area.
Brian comes to REDW from Plante & Moran, one of the nation's largest public accounting firms, where he served as Senior Manager in their Forensic & Valuation Services group in Southfield, Michigan. He brings over 20 years of professional experience in both industry and public accounting, which includes business valuation advisory services, as well as varied prior experience as a controller and vice president for a manufacturing and distribution textile business and as an entrepreneur.
Brian's broad valuation experience includes gift and estate tax reporting, divorce, shareholder disputes and minority oppression claims, management planning and financial reporting. He has also provided valuation and transaction-related advice in sell-side and buy-side acquisitions, and has developed business plans and financial models for feasibility analysis, management buyouts, corporate restructuring, strategic acquisitions, and for raising capital. In addition, Brian has provided litigation support in the areas of business valuation, accounting and economic damages.
A Certified Valuation Analyst (CVA), Brian holds a B.A. in Economics from the University of Michigan and a Masters in Accountancy from Walsh College.
"The significant experience and expertise that Brian brings is critical for supporting REDW's continuing growth, particularly in the Phoenix market, and especially for our valuation clients," notes Ed Street, REDW Principal and head of the Firm's Business Valuation, Forensic and Litigation Services. "They rely on the understanding and insight we bring to every multi-faceted engagement. We are fortunate to have Brian on our team."
"I'm excited for the opportunity to join a fast-growing, highly respected Firm that offers the right combination of expertise, talent, resources and culture," said Brian Foltyn.
Steve Cogan, REDW Managing Principal, added: "We take pride in attracting top talent from other regions that see REDW and the Southwest as an alternative to grow personally and professionally. We're continually looking for opportunities to expand the ways we can help our clients become more successful; adding Brian to the team is very much aligned with that vision."
Founded in 1953, REDW is one of the Southwest's 10 largest certified public accounting and consulting firms. Headquartered in Albuquerque, NM, with an office in Phoenix, AZ, REDW has nearly 200 employees who serve the tax, audit, accounting, business and financial needs of a wide range of clients at both the regional and national level, including privately held businesses; tribes and tribal enterprises; state and local government agencies; healthcare facilities; nonprofit organizations; and individuals. REDW also offers expanded services and expertise as an independent member of the BDO Alliance USA. We take pride in attracting top talent from across the country who see our firm and the Southwest as a place where they can grow both personally and professionally. For more information, visit redw.com, linkedin.com/company/redw, or www.twitter.com/redwllc.