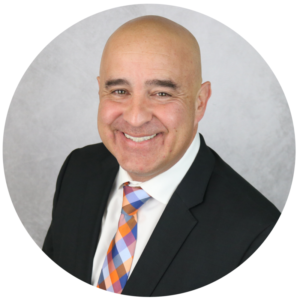 Over the past five years, our Chamber has seen a significant transformation. With the completion of our Phoenix Forward economic development initiative focusing on existing businesses, the launch of the Greater Phoenix Chamber Foundation, and a strong emphasis on community building we are not the same Chamber we were in 2014.
In just the past year, we've made great strides in increasing our impact in the region. From developing new platforms to help companies recruit talent into our region to convening community and industry leaders to find solutions to our region's most pressing challenges, we worked to move Phoenix forward.
Last month, we said goodbye to our long-time director and past Greater Phoenix Chamber Board Chair, Sarah Strunk. We thank her for being a steadfast leader who dedicated her time to providing the kind of thought leadership needed to assist our Chamber in moving from good to great. While she won't be serving on our Board any longer, we know that she will remain engaged and be an unwavering supporter of the Chamber.
As we embark on a new fiscal year with new opportunities to foster economic prosperity, I look forward to working with new leaders to shape the activities of the Chamber.
This year, Mike Hummel, General Manager & Chief Executive Officer of Salt River Project (SRP), will serve as Board Chair, and John Wolfe, Senior Vice President and Region Manager of Cox Communications, will serve as Chair-Elect. Both of these leaders have served on our Board with distinction and are integrated into the fabric of our organization as well as the Valley's business community.
In addition to new Board leadership, we've also welcomed seven new directors to our Board. These are leaders bring with them diverse backgrounds, experiences, and talent at a critical time.
As we prepare to launch an updated strategic plan, these new leaders and our entire Board of Directors will be vital to supporting our efforts as we work to scale key projects of our Foundation, amplify our advocacy efforts, and expand our platform to help more businesses connect and find meaningful professional development opportunities in our community.
I am eager to work with our Board to cultivate new programs, scale our efforts to increase our impact, and grow our voice.
I encourage you all to participate in this journey alongside us. Get involved through your membership by joining a Public Affairs committee, learning more about our Foundation, or attending one of our monthly events and programs.