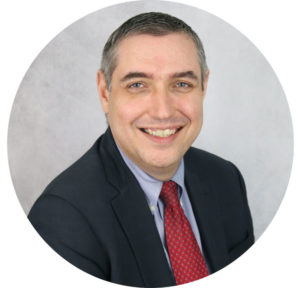 Author: Mike Huckins, Vice President of Public Affairs
The Greater Phoenix Chamber is your advocate at every level of government, and that is never more important than during legislative session and at this time when our community is facing such unprecedented hurdles.
As a core component of our advocacy efforts, our members—in collaboration with staff—develop an annual Public Policy Guide that serves as our benchmark for establishing policy positions.
Currently, we are advocating on behalf of the Greater Phoenix business community and working with lawmakers to ensure that businesses and communities have the resources they need to carry them through the global pandemic.
Overview and Update
During a traditional legislative session, we would be at the halfway point; however, nothing in our current environment is traditional. As a result of COVID-19, legislators took steps to get the most important of their business done so that they could adjourn and begin to practice social distancing as directed by the federal government.
As a result, lawmakers passed an FY21 "skinny" budget that provides funds to agencies at FY20 levels, with the exception of most one-time funding additions.
The budget adds resources for caseload and inflation growth to education and health care safety net programs. Included in the adopted package is an additional $50M to help with the COVID-19 outbreak. The additional COVID-19 Crisis funds can be used for:
Housing assistance, including payments to prevent eviction or foreclosure
Homeless services including shelter, food, clothing, and transportation
Economic aid to small businesses with fewer than 50 employees, nonprofit organizations and health care providers
Monies for food bank operations
The abbreviated budget is meant to ensure agencies stay open, and the state doesn't overspend revenues and can address the broader picture once a better economic picture begins to materialize.
As your advocate, we've been working with state lawmakers to ensure that before they recess, they take care of business and the people that business employs.
Supporting Arizona during COVID-19
In addition to passing a bare-bones budget, lawmakers passed measures to help support Arizonans during the public health situation caused by COVID-19.
HB2910 Public School Closures; Coronavirus Disease is an emergency measure that provides schools flexibility and funding security during the current school closures. Specifically, it states the following: schools are not required to extend the number of school days; the State Board of Education must adopt rules for high school graduation for this school year; and beginning March 30, schools are required to offer general education delivery to students through alternative methods. The bill also details how schools should operate in the case that they are not allowed to return to classroom instruction during the current school year.
HB 2911 Unemployment Compensation; Coronavirus Disease authorizes the Department of Economic Security to implement alternative benefit eligibility and employer contribution requirements for the federal-state unemployment insurance program for individuals and employers who are affected by a declaration of emergency related to the coronavirus disease 2019.
Key Issues for the Business Community
Outside of lawmaker's response to COVID-19, we are continuously monitoring key issues that could support businesses or harm our region's economic prosperity. Here's a snapshot of key bills that have been signed by the Governor that might be relevant to your business:
HB 2686 Building Permits; Utilities; Restrictions; Prohibitions prohibits a city, town, or county from denying a building permit based on the project's utility provider or from imposing a fine or requirement that restricts an authorized utility provider's service or operation. This was a Chamber priority bill aimed at allowing residents and businesses to retain choice in the energy methods available to them. While no Arizona political entities have currently proposed eliminating that choice, it should be noted that groups in other states have successfully lobbied to have natural gas banned in certain jurisdictions. Natural gas provides an affordable option to businesses and residents and is an integral part of Arizona's energy ecosystem.
HB 2771 Tax Credits; Qualified Facilities; Extension extends and cleans up previous language to allow the Arizona Commerce Authority to continue to administer this key financial program through 2028. The program encourages business investment and produces high-quality employment opportunities for Arizonans while enhancing our state's position as a center for corporate headquarters, commercial research, and manufacturing. The passage of this bill supports our state's economic future for the next decade.
HB 2299 unlawful food or drink contamination, also known as the "ice-cream licking bill" makes it a criminal misdemeanor to tamper with any water, food, drink, or other product intended for consumption by people. In the wake of increasing health and safety measures to combat COVID-19, the bill helps to deter contamination.
HB 2409/SB 1243 small business investment credit; extension extends the termination date for ten more years for what is known as the Angel Investment tax credit for small business, a key incentive aimed at expanding early-stage investments in targeted Arizona small businesses. This bill is pivotal in encouraging entrepreneurship across our state.
HB 2668 hospitals unreimbursed costs assessment fund-support ensures that Arizona's health care delivery system is prepared to meet the growing demand for services with an innovative approach. More specifically, the Health Care Investment Act will establish an outpatient assessment on hospitals to solicit $1.1 billion in federal funds. These funds will support our community so that our health care industry can meet the health care needs of our growing population. By addressing this shortfall, health care systems and providers will be able to keep pace with the services needed by residents and support ongoing investments in infrastructure, research, and technology.
While legislators have recessed until April 13, our team is still monitoring federal and state governments and advocating for our business community. Follow us at @GPCpolicy for regular updates.