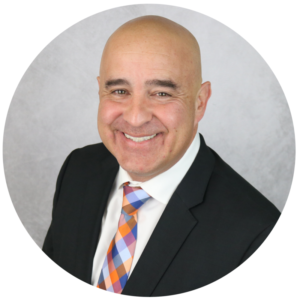 Right now, the world is hectic. From understanding how to safeguard yourself and your loved ones during the global pandemic to learning and participating in calls for racial equality, our country is managing several critical issues at once.
Amidst all of this, there's also an election. This election, like all elections before it, is important, and the results of this year's election will set the tone for the future of many towns, cities, states, and our nation
In just a few short weeks, on August 4, Arizona is holding its Primary Election, a critically important election for voters to participate in. For many races, it is where the candidate who will represent your community is selected.
From 90 races in the Legislature to a seat in the U.S. Senate, the 2020 election will be instrumental in shaping the direction of Arizona's economic recovery.
If we are going to have a swift economic recovery and climate where businesses have the support they need to reopen safely, retain and hire employees, and innovate, then we need to elect lawmakers focused on growing our economy from within.
For nearly 40 years, the Greater Phoenix Chamber's Political Action Committee (PAC) has identified and supported pro-business candidates for state and local offices, regardless of political affiliation.
This year, the PAC—led by a board of policy experts and business professionals—endorsed more than 50 candidates for the state legislature.
Our team of Public Affairs experts works with our PAC Board to vet candidates on your behalf. As a part of this rigorous process, the PAC Board reviews voting records of incumbents and interviews new candidates, and only endorses those who share our vision for promoting economic prosperity and strong communities. You can view this year's endorsements here.
While so much is happening around us, I urge you to stay engaged in our country's political process—casting your ballot is one the best ways to make your voice heard, to advocate for the issues you care about, and to support your community.
I hope you'll join me in voting for candidates that will move Arizona forward and support our region's economic prosperity. получить займ на карту
payday loan платиза займ личный кабинетзайм на киви без паспортагрин займ займ всем онлайнзайм без звонка операторазайм на киви с плохой ки онлайн займ на киви без паспортакак взять займ в вебманикиви займ без процентов