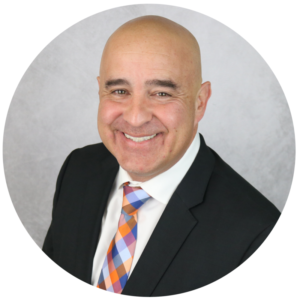 Today we celebrate Arizona Gives Day, when Arizonans band together to multiply their giving efforts and support organizations that are working to build a bright future for all of Arizona. During the past year of adversity and fundraising challenges, our community nonprofits have continued to show up for us and provide the necessary resources and services we need everyday. Today is our opportunity to show up for them!
For the fourth year, the Greater Phoenix Chamber Foundation will count themselves among the outstanding nonprofit organizations asking you to support our efforts to foster regional prosperity. By focusing on four key pillars—education, workforce, wellness, and research—we're strengthening our region's foundation for success by ensuring that employers have robust, diverse talent pipelines, supporting students to succeed in college and career, providing employers with the tools they need to support employee wellness, and publishing relevant data.
EDUCATION
The Greater Phoenix Chamber Foundation's education initiative, ElevateEdAZ, is preparing Arizona students for college and career through stronger alignment between business, education, and the community.  This pilot program has partnered with Phoenix Union High School District and Mesa Public Schoolsand is focused on aligning classes and curriculum with workforce needs, creating opportunities for students to apply academics through work-based learning, and increasing student exposure to career pathways.  ElevateEdAZ recently adopted and launched the CommunityShare platform to connect business professionals into partner schools to provide real-world learning experiences for students. In addition, ElevateEdAZ is leveraging partnerships with local organizations to host Virtual Educator Externships, providing educators across Arizona with direct experiences to learn from industry professionals, ultimately impacting over 10,000 students across our state.
WORKFORCE
The Foundation's workforce efforts have grown, expanding to six employer-led workforce collaboratives with recent additions in Advanced Manufacturing and Information Technology (IT). The Construction Workforce Collaborative's Build Your Future Arizona initiative is going the extra mile to help individuals find their path into a career in the trades. The Cybersecurity Workforce Collaborative and new IT Workforce Collaborative are continuing together in growing and diversifying talent pipelines through a mid-level apprenticeship program, Apprenti Arizona. In addition, these Collaboratives are in the process of evaluating and aligning high-school and post-secondary curriculum to ensure the next generation of IT and Cyber professionals are prepared for the workforce. The Financial Services Workforce Collaborative is increasing home-grown talent with a unique partnership with the Maricopa Community Colleges on the Securities Industry Essentials Exam Prep program to prepare people for licensed positions. The Hospital Workforce Collaborative is addressing the growing shortage of specialty nurses in the region by designing and implementing programs to upskill nurses into specialty areas including telemetry, oncology, the ICU, and more.
WELLNESS
With health and safety at the forefront as the pandemic persists, Wellness AtoZ created the Healthy Pledge AZ to encourage the community and businesses to follow local, state, and federal safety measures designed to slow and stop the spread of COVID-19, restoring the health and vitality of our community and our economy. During the pandemic, we expanded to monthly programming to include  virtual WorkWell webinars and quarterly Spanish WorkWell and PlayWell webinars focused on staying active. Additionally, Wellness AtoZ continues to provide employers with free toolkits to create custom wellness programs or supplement existing efforts. We continue to expand reach of Wellness AtoZ through por tu salud, a Spanish language version of our free workplace wellness program, we're fostering prosperity in our community. To date, we have onboarded 126 employers and reached hundreds of thousands of employees through this program.
RESEARCH
The Foundation publishes data-driven research on education, workforce, public policy, and economic trends to inform local and national leaders, policymakers, and the general public. I invite you to review the 2020 State of the Workforce report to hear aboout key challenges, successes, and opportunities in workforce relative to specific industries in the Greater Phoenix region. This report gives you the opportunity to dive deeper into the most current critical industry challenges, impacts the COVID-19 pandemic had on our workforce, and solutions to improving the talent pipeline.
Today you have the opportunity to contribute to all of these efforts to strengthen our community with a tax-deductible donation to the Foundation. With 98% of all contributions going directly to community programs, your contribution will go a long way in enhancing the lives of Arizonans.  I hope that you'll join us by supporting the Greater Phoenix Chamber Foundation with a donation on Arizona Gives Day!