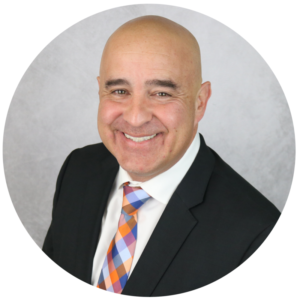 The Greater Phoenix Chamber is the business community's leader for economic information, data, and forecasting. The Chamber provides a multitude of resources and opportunities to break down economic information in an understandable format. Last week, the Chamber invited top economic experts to speak with our members about the local, national, and global economic outlook.  As we continue to fight through and prepare to emerge from the global pandemic, economic leaders discussed the leading factors affecting the economy today.
GLOBAL PERSPECTIVE
Sylvain Leduc, Executive Vice President and Director of Economic Research at the Federal Reserve Bank of San Francisco, provided a global economic outlook. Currently, inflation is a growing global concern, jumping to levels we haven't seen in 10-15 years, even as the COVID Delta Variant is waning, and the economy reopens. Shipping costs have increased with supply chain bottlenecks and COVID sensitive sectors pushing inflation up (i.e. used cars). Household inflation expectations are behaving more normally and are in line with expectations from the past decade. Labor force participation rates had a big decline in 2020 and is slowly increasing. I am encouraged to learn current expectations for high inflation are temporary and a repeat of the Great Inflation of the 1970's is unlikely.
NATIONAL PERSPECTIVE
Steve Wyett, CFA and Chief Investment Strategist for BOK Financial, provided a national economic outlook. In 2021-2022 the U.S. had strong economic growth as economies reopened and the Federal Reserve (FED) remained accommodative with fiscal policy supporting economic growth. The pandemic recovery has been fast with the shortest recession in history and growth expected to attain pre-pandemic levels by early 2022.  The U.S. is seeing financial strength as household net worth is at record highs, offsetting the recent decline in consumer confidence throughout the pandemic. The increase in household wealth is due to above average savings, home value appreciation, and stocks 25% higher than pre-pandemic levels. Services, while improving, have remained below the pre-pandemic trend, but travel and entertainment services are expected to increase through this year and into 2022.
One area of concern is that many businesses are unable to find labor and key production inputs, resulting in longer lead times for delivery of goods. With supply chain disruptions and a massive rebound in the demand for goods, producer inflation has risen to a 20-year high. Ultimately, inflation is the country's greatest concern with the FED expecting inflation to remain transitory as reopening efforts continue, and supply and demand become more in balance.
LOCAL PERSPECTIVE
Elliott Pollack, CEO of Elliott D. Pollack and Company, provided a local economic outlook. Locally, the economy continues to recover at a rapid rate. Much liked we saw at a national level, Arizona consumers are in great financial shape with higher than normal savings, low debt levels, plentiful job options, and significant pent-up demand. There are currently more jobs available than people employed, with 49% of business owners reporting job openings that could not be filled—a 48-year record high! According to Elliott, for the labor market to normalize it will take the expiration of enhanced unemployment benefits, opening schools and after-school programs to resolve childcare issues, and an increase in the labor force participation rate for people 55+, Millennials, and Generation Z.
The biggest risks to economic growth are supply chain issues, lack of labor, inflation, higher interest rates, and the effects on affordable housing. Supply chain issues in particular are slowing GDP growth and creating pressure on prices, which are expected to rise as inflation levels out. Another area of concern is the housing marketing. The estimated shortage of single-family homes is 15,000-25,000 in the Greater Phoenix region, and this is on top of what is needed to meet our normal population growth. Inventory of new homes in Phoenix is down from 1,631 a year ago to 383 in August 2021. Although supply is short and demand is high, the primary reason housing remains affordable is lower interest rates.  Phoenix is currently the 5th fastest growing metro area in the U.S. and has a considerably lower cost of living compared to other cities Housing affordability is not a terminal issue now, but it could be if and when interest rates increase.  Although mortgage rates are likely to stay low for most of 2022, and hopefully into 2023, an increase in rates would lead to fewer households able to afford the median price home. The bottom line is, if there aren't affordable places for people to live, attracting companies to Phoenix will be more of a challenge than it is today
Continue to stay updated with the Chamber's Arizona Business Index, Arizona Economic Dashboard and Political Affairs Dashboard to learn the latest facts and data to help you make the most informed decisions for your business. I also encourage you to attend our upcoming Economic Development Insider Series featuring the local economic progress report. You can count on the Chamber to provide relevant, timely information so you can focus on taking care of business!