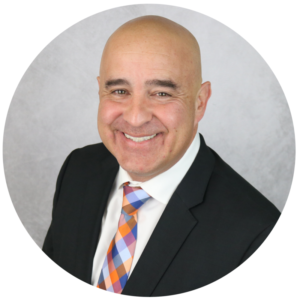 Our region's economy is booming. Phoenix is the fastest growing city in the nation. As our economy continues to expand, and our population grows, the need for housing is growing with us; fortunately, our developers and builders are steadfastly working to increase the housing options available in our community.
According to Multihousing News, the Phoenix metro area is leading the way in increasing multifamily projects. More than 8,000 units were completed in 2019, increasing the availability of apartments. Additionally, experts anticipate that the single-family home market will continue to grow as well.
This growth isn't just limited to the number of new housing units being built, it's translating into real economic impact for our community. In 2019, the city's housing value topped more than $480 billion.
However great, this economic prosperity can create tension in the housing market and create challenges for some to find housing that meets their needs. Phoenix doesn't have an affordability crisis right now—our city's house affordability index rank is the same as it was in 2014—but we need to take steps today to safeguard against becoming the next L.A. or San Francisco.
Right now, the state legislature is considering numerous proposals regarding housing, and our local leader, Mayor Gallego is diligently working to develop solutions for Phoenix. From tax credits to increasing support for the Housing Trust Fund, solutions exist. But, it's important for community leaders and policy makers to remember that any solution can't be a one-size-fits-all, and that both government and the private sector need to bring options to the table. It must be flexible enough to meet individual community needs.
The Greater Phoenix Chamber is working to be a part of the solution. The Chamber represents more than 2,400 member businesses, and it's important to business owners that their employees have access to quality housing options. Our Public Affairs team is working with lawmakers to vet potential policy changes that will increase the availability of housing at every level.
On the other side of the equation, we all know that Arizona's construction industry is facing a serious talent gap that is hindering projects—commercial and residential.  In a 2016 HomeAdvisor survey, 93% of industry leaders indicated that this shortage is preventing their businesses from growing. This is why the Greater Phoenix Chamber Foundation launched, Build Your Future Arizona, a construction career awareness initiative.
Ensuring that our economy has housing options that meet everyone's unique needs is vitally important and will require innovative solutions developed collaboratively by the private sector and the public sector.
As this important conversation continues at every level of government, we look forward to working with policymakers, businesses, and community leaders to develop solutions that meet the unique needs of Phoenix. кредит
buy over the counter medicines экспрес займсрочный займ через систему контактвзять займ на карту срочно получить беспроцентный займзайм на банковскую карту мгновеннозайм онлайн на карту 30000 займ всем на картусрочно займ на карту без проверокзайм в братске