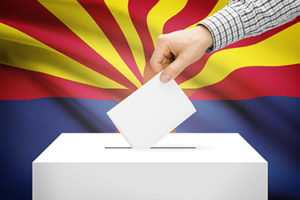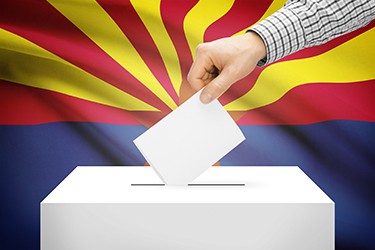 This year is a big election year for all levels of government, and it is important that every eligible voter exercise their right to vote in 2020.
In Arizona's 2018 Primary Election, there were over 3.6 million registered voters, but only 33%  of those voters cast a ballot.
Arizona's Primary Election provides a platform for voters to vet and support candidates that align with their values. More importantly, though, Arizona's Primary Election will decide which candidates will represent each political party in the General Election in November.
In Arizona, many races are determined in the Primary, and the winner will most likely go on to win in the November General Election. Without your vote, a potentially valuable candidate that represents your interests could lose their opportunity to influence local and state policy.
Important dates for Arizona's election season
Primary Election voter registration deadline: July 6
Primary Election: August 4
General Election voter registration deadline: October 5
General Election: November 3
Make it your priority to register and cast an informed vote in August. Check your voter registration status and register to vote at Service Arizona. You can search for your polling place here.
There are many resources available to help you decide whom to vote for: candidates' websites, neutral news outlets, endorsement lists from advocacy groups, local chambers of commerce, and more.
The Chamber's Political Action Committee (Chamber PAC) has endorsed 59 candidates for the Arizona Legislature prior to the August 4 Primary Election. The Chamber's PAC has vetted and endorsed candidates for over 40 years. And each year, the PAC's Board of Directors thoroughly reviews each candidates' policy positions and endorses candidates that are dedicated to the economic future of Arizona.
The first step toward having your voice heard is making sure you're registered to vote and ready to support the candidates of your choice.
Participating in the political process by voting is one of the best ways you can help shape Arizona's future. Make sure you are informed and ready to vote on Tuesday, August 4!
-Written by Annelise Patterson, Marketing & Communications Coordinator
hairy girl займ в благовещенскезайм 6000 рублейзайм 150 000 займ деньги до зарплатывзять долгосрочный займзайм до 50000 оформить онлайн займ на киви кошелекзайм срочно онлайн на золотую коронуонлайн займ на киви кошелек круглосуточно